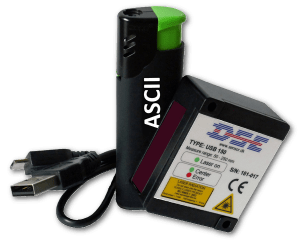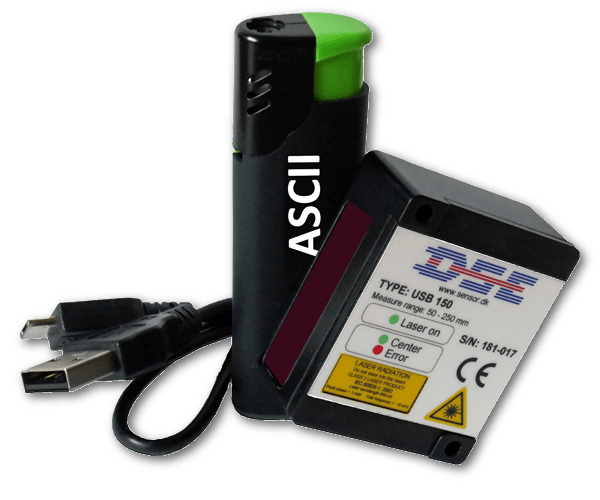 This new innovative and very compact USB 150 sensor is introduced with a 200 mm measuring range (50-250 mm). The sensor uses a standard USB interface for Windows as well as Unix environments. Cables are fitted with a micro-B connector at the sensor end and a USB-A connector at the other end.
The measuring frequency is 1 kHz and the sensor operates either in BINARY MODE or ASCII MODE.
The format/seize of this new sensor is 48 x 40 x 19,5 mm, and a weight of 55 g without cable attached.