90 Degrees Cable Mounting for all ODS Sensors and Scanners.
(except compact line)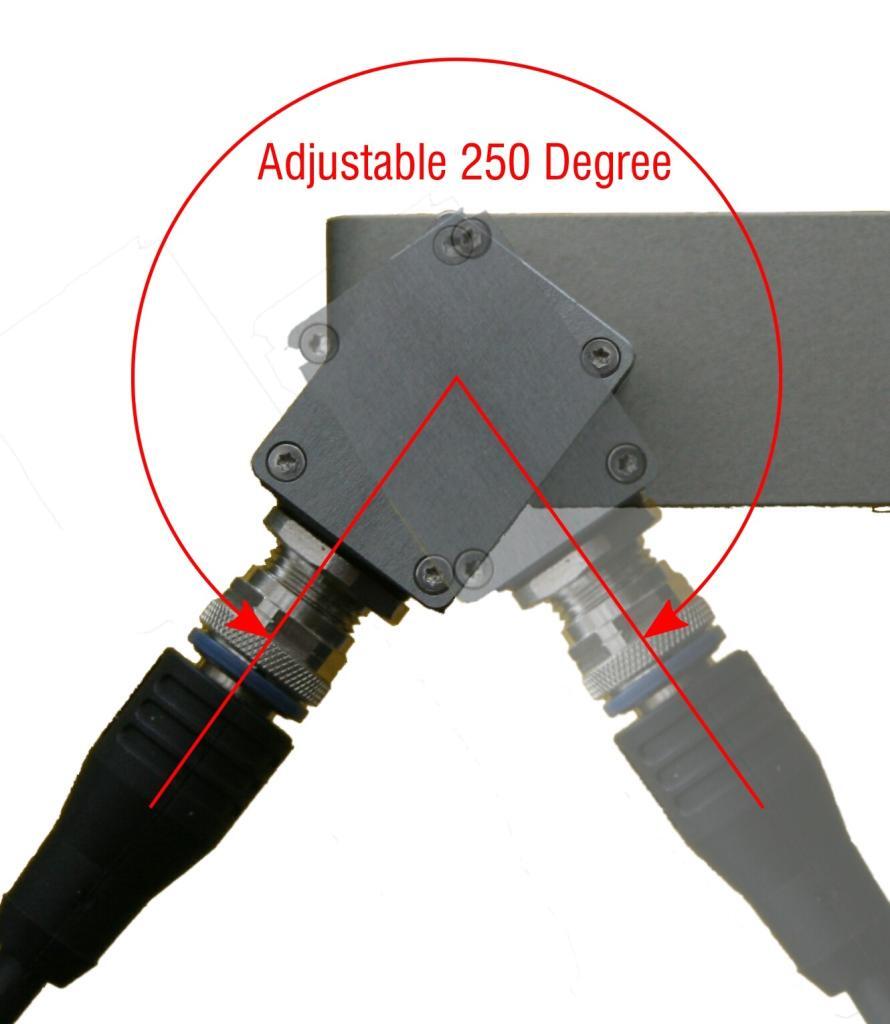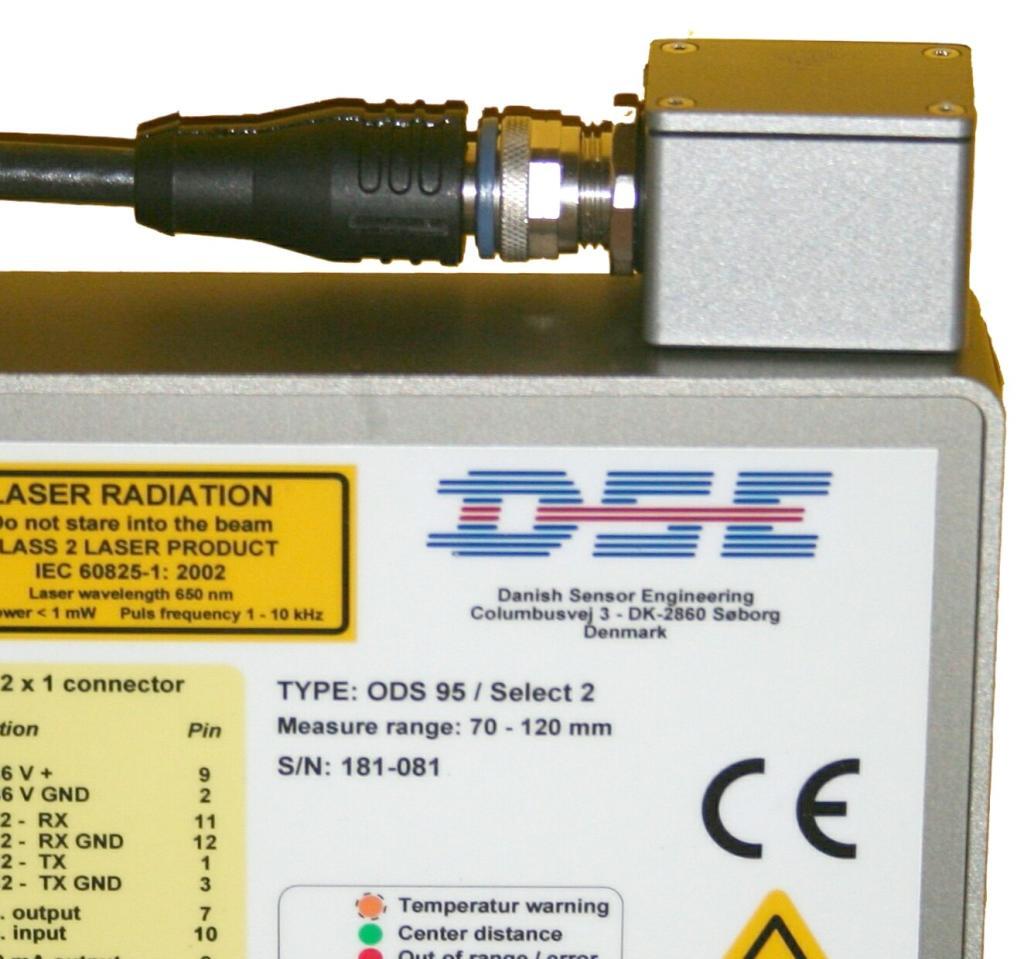 When mounting space is limited ODS sensors and scanners can be delivered with 90 degrees cable adapter that can be rotated 250 degrees. The adapter is mounted with our standard M12 – 12 pin male plug.
Cables

Cables are available in length of 2, 5 and 10 meters. Special High Temperature cables resistant up to 260 degree C (500 degree F) are available in length of 2 and 10 meters.
Connector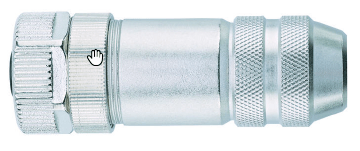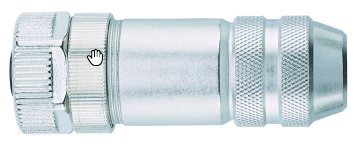 If longer cable length than 10 meters is needed a Field-wireable connector is available.